Last month, we were brainstorming event ideas for NC Beer Month 2016. OK technically we were sitting around drinking beer but that passes for brainstorming here. Anyway the conversation turned to the truly remarkable growth of NC Beer.
Foothills first opened its doors in 2005. Since then:
•  Pop The Cap was signed into law, raising the ABV limit on NC-made beer from 6% to 15% (otherwise no Sexual Chocolate. Can you imagine?)
•  Asheville captured and held the title of Beer City USA for three years running
•  Industry titans Oskar Blues, Sierra Nevada and New Belgium thought enough of the craft beer scene in North Carolina to build their east coast breweries here, collectively raising the barrel capacity of our state (previously around 200,000) by over a million and a half barrels
•  North Carolina breweries have won 38 Great American Beer Festival medals and 21 World Beer Cup medals
It's been quite a decade. And we're just getting started.
By the end of April (NC Beer Month), eleven years after Foothills became the 18th craft beer maker in this state, North Carolina will have 157 operating craft breweries – with another 45 in planning. Let those numbers sink in a minute. That's more breweries than South Carolina, Georgia, Alabama, and Mississippi — combined.
Which brings us to the NC Beer Month Challenge. The communal spirit of craft beer is well-documented, and manages to remain a brother(and sister)hood, even in the face of increasing commerce and competition. So we wanted to come up with something we could all do, big breweries and small, regardless of location or size. An important experience we could collectively share during NC Beer Month, with potential to raise awareness of our collective efforts and send a message to craft beer lovers nationwide.
Fortunately, as it turns out, there's something very important we already share. Water.
It makes up roughly 93% of every bottle, every pint, every growler of craft beer. It's the single most important natural resource to our industry. It deserves our gratitude, our respect, and our attention.
This month, at least from us, it's going to get plenty of those.

We are challenging every North Carolina brewery, in fact every craft beer enthusiast statewide, to do something, anything, for their natural water resources this month, and post it online with the hashtag #NCBeerMonthChallenge. Organize a creek cleanup. Meet with your local riverkeeper. Raise awareness with your customers and friends. Heck, we don't care if you pick up a plastic water bottle out of a creek bed you happen to be walking by. Take a picture, hashtag it, and post it. You'll have successfully accepted the #NCBeerMonthChallenge.

To lead the way, Foothills is diving in (pun intended) with the following plans:
•  our staff will participate in a waterborne creek cleanup with Yadkin Riverkeeper on Saturday April 9th
•  we'll also help with the Great American Cleanup that same day
•  we'll also present a check to Yadkin Riverkeeper, from proceeds of our Riverkeeper Lager Series last year
•  we'll have special trivia rounds at our pub dedicated to water trivia (yes that's a thing), with prizes furnished by Forsyth Creek Week
We have another big yet-to-be-announced initiative for NC Beer Month, which will involve us traveling to every region of the state during April. We'll be taking The Challenge with us, spreading the clean water gospel as we go.
Join us. Accept the Challenge. For our water, for NC Beer, and for your favorite NC brewery. Who knows? It could very well lead to a day when you tell someone there are 157 breweries in North Carolina . . . and they say "I know".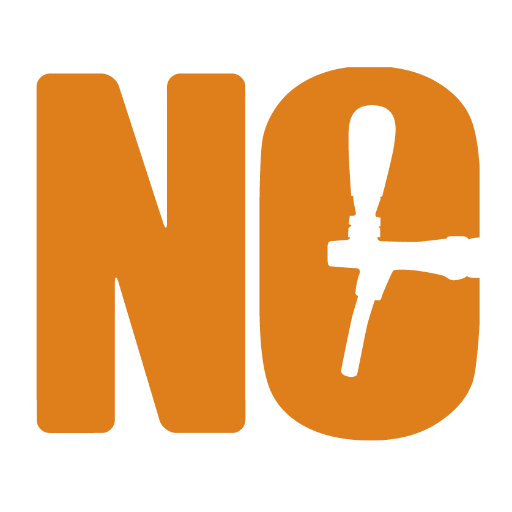 Editor's note: special thanks to Margo Knight Metzger, Executive Director of the North Carolina Brewers Guild, for her research and editing assistance. We owe you a pint Margo.